With the small purchase of $18 you are getting and absolute GIFT of $3,591 Included. Here's more details on what you're really getting! (It's amazing!)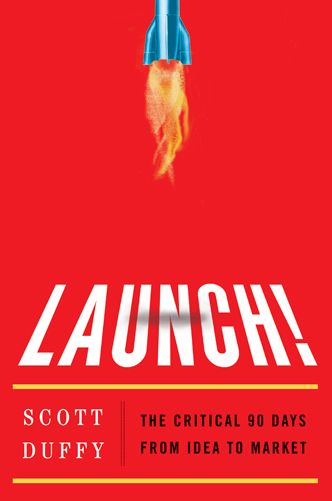 12 Week Launch Course ($1,997) - FREE FOR EFACTOR MEMBERS WITH

PURCHASE OF THE BOOK LAUNCH!
Pre-Launch Checklist.

This includes how to dream big, let go of fear, manage

your personal finances, your personal relationships, create the right environment

for success, develop your personal brand, and tips for managing through the ups

and downs of entrepreneurship.

Assemble Your Resources: How to create a plan that sells, build an all star team,

develop an awesome culture, raise the capital you need to succeed.

Blast Off!:

How to identify your target customer, build you minimum viable

product and go to market, building distribution, market, leverage social media

and develop a buyer blueprint.

What Comes Next: How to evaluate result, prepare for the next phase of the

business, what to do if things go sideways and how to give back.
The Entrepreneurs Guide To Raising Capital ($997) - FREE FOR EFACTOR MEMBERS WITH PURCHASE OF THE BOOK LAUNCH!
This four part webinar series spells out the fastest way to get started building your resources and raising the capital your company needs. Scott shares his lessons from both sides of the table. Raising capital for his own ventures and investing his own capital in others. During this program you will learn the most effective ways to protect your personal bank account, bootstrap to gain access to the resources you need, and close outside investors to meet your company's financial needs.
How to bootstrap and long as possible without raising outside capital

How to raise outside capital including which investors to target and why

How to contact and engage your prospective investors

What to say and what not to say to potential investors

What materials you need to prepare and when you need to deliver them

How to keep moving prospects through the evaluation cycle

How to get investors to say "yes."
Exclusive Bonus For EFactor Members. The EFactor Mentorship Series presented by Scott Duffy ($597) - FREE FOR EFACTOR MEMBERS WITH PURCHASE OF THE BOOK LAUNCH!!
This four part webinar series is a group of interviews with some of the most successful entrepreneurs and innovators of our time. They will give you an open, honest, behind the scenes look at how the most successful entrepreneurs build great companies in any market.




No reviews for this item yet