Founder Success Stories and Lessons Learned
EFactor brings you a panel of members from a variety of industries, including tech, to lead conversations about building and operating startups. Enjoy a discussion on ideation validation, building a business model, raising capital, finding co-founders, developing a brand, outsourcing and marketing, to name a few of the topics that will be covered. The panel of founders will share lessons they've learned and their perspective of being an entrepreneur. Turn your startup into a success story.
Speakers:
ContextMedia co-founder Shradha Agarwal has always had a passion for communication and launched her first media enterprise at age 9. While building ContextMedia from the ground up, she branded the healthcare media company as for-benefit, a successful for-profit enterprise that exists for social benefit, and focused on organizational culture architecture. Having led ContextMedia's product development strategies for media and technology, Shradha currently designs and oversees the expansion initiatives that have doubled the company's growth year-over-year.
Shradha is also an angel investor through JumpStart Ventures, mentor at the Founder Institute & Blueprint Health, serves on the board of Northwestern Student Holdings, and a World Economic Forum Global Shaper. Shradha and her co-founder were honored at the White House as Empact's top 100 young entrepreneurs in the country. Shradha was also recognized as Tech Woman of the Year in 2013 and inducted by Crain's Chicago Business as a 40 Under 40 young achiever in 2012.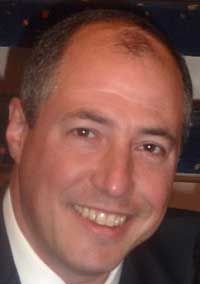 Murrel F. Karsh, President and Co-Founder of Windy City Fieldhouse World of Sports Organization LLC
Murrel is responsible for the strategic and day-to-day management and oversight of the business and all related issues since the opening of the business. His business has been named Team Building Company of the year for 2006, 2007, 2008, and 2010 by Illinois Meetings and Events Magazine. Windy City Fieldhouse was also named to Inc. Magazine's 5000 Fastest Growing Privately Held Companies in 2009. Prior to launching the business, Murrel was a consulting manager at Accenture / Anderson. He has a BA from Haverford College in Haverford, Pennsylvania.
Florian Pfahler, Founder/CEO, Hannah's Bretzel
Blending his marketing savvy, European heritage, and interest in sustainability, Pfahler opened the first Hannah's Bretzel in Chicago's loop in 2005. Currently, he operates five Chicago locations. The restaurant has a menu of whole-grain pretzels, sandwiches, and salads that's long on organic ingredients, and short on waste. Utensils are made from potato starch; seemingly "plastic" cups are, in fact, made from corn; plates are made of biomass—and all materials break down in landfills. While the food is healthful, it's also good: Sandwiches are stuffed with exotic ingredients like Madrange ham, manchego cheese, and fig chutney, and, in place of chips, diners can opt for a side of almonds or roasted vegetables. Before starting Hannah's Bretzel, Pfahler was an executive at Leo Burnett.
Dr. Steven Nakisher, CEO, PicTricks(dot)com
Dr. Steven Nakisher is a Licensed Clinical Psychologist and entrepreneur. Over 15 years ago, he founded the largest and most successful psychology group practice in Chicago, the Center for Personal Development. Dr. Nakisher is also the co-founder of Cornerpiece Consulting, a consulting firm specializing in the organizational strategy and increasing revenues by improving the companies' human capital. Through Cornerpiece Consulting, Dr. Nakisher works exclusively with CEOs of major companies. Dr. Nakisher also co-founded Talbott Teas, a gourmet tea company. He grew Talbott Teas from inception to acquisition by Jamba Juice. He appeared on the popular TV show Shark Tank. Dr. Nakisher has extensive experience in business consulting and development. His unique perspective on leadership, marketing and business development, creates better, stronger businesses and better leaders. Currently, he is the CEO of PicTricks(dot)com which provides professional photo editing, retouching and correcting services.
If you are interested in being on the panel, sponsoring the event, or have any questions, please contact
Jason
.
Just a tip:
If you are planning on attending more than one of our events this year (each city hosts at least six events), for a small amount only you can buy an events package.
Enroll today and save!
Please let us know via
Member Support
if we can assist you with anything at all.
Join the conversation with #efactorevents
---
Recap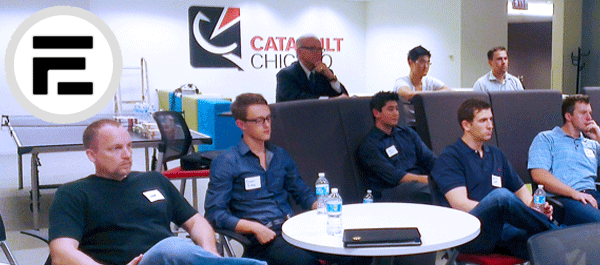 It was a great meeting at Catapult Chicago on Wednesday night when we brought together seasoned entrepreneurs from a variety of industries to talk with us about the lessons they learned and the successes they experienced while building a business from scratch.
Each speaker shared the history and story behind how their business was born as well as how they navigated through developing essential skills necessary, such as marketing and sales, team building and proper financing in order to grow.
One commonality amongst the speakers? They all started their businesses serendipitously, or rather as a result of a problem they had encountered in their personal or professional life.
The best part was getting solid advice about what to be conscious of and here is what they said:
Beware that it takes more money than you expect to start a company.
The original business model you create to launch your company is likely not the one you'll end up with.
It can be challenging to find employees that are as passionate about your business as you are- so when you do- hold onto them.
Make sure you check out our upcoming webinar on November 13th with Product Mogul and Shark Tank Investor, Kevin Harrington: Drive Sales, Make Money.
See you then!
Attending
Agenda
Start Time: 6:00pm
End Time: 9:00pm

Note on Pricing:
Regular Price - $10
Sponsors:
"Very interesting event is going to take place, hope its participant can learn many important fact in discussion with the three stalwarts."
Ajay Prasad on Sep 13, 2013